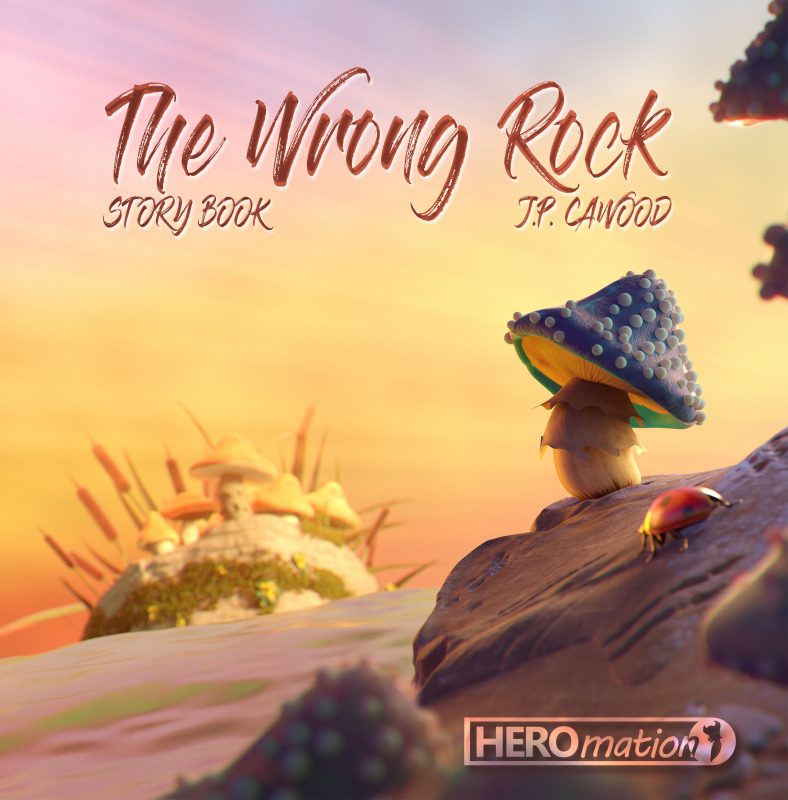 A fantastic heart warming tale of bravery as Martin the Mushroom ventures to the other rock.
This is a fantastic tale of the pure of heart overcoming bigotry. Anyone who's experienced, sexism, racism, ageism, political or religious persecution will relate to this story. A character who's passion is unlike the people who he grew up around, discovers a place he can be himself, but faces enormous obstacles to get there. Along the way he exposes the futility of the other character's bigotry and bias and puts it all in perspective so that they can finally deal with the bigger issues in life.
About the Book
Martin the Mushroom was born on the wrong rock. He embarks on an epic journey across the sea to get to another rock covered with enthusiastic mushrooms. But Martin doesn't look the same as those mushrooms and they push him away. Martin's adventure teaches an inspiring and valuable lesson about equality by exposing the truth that… despite our differences, we are all living on the same rock. 34 pages of full-color images based on artwork from the short film of the same name.
Other Books in "The Wrong Rock"
Disclosure of Material Connection: Some of the links in the page above are "affiliate links." This means if you click on the link and purchase the item, I will receive an affiliate commission. I am disclosing this in accordance with the Federal Trade Commission's
16 CFR, Part 255
: "Guides Concerning the Use of Endorsements and Testimonials in Advertising."